We Visited a Micro Pig Café for Pancake's Birthday
Tako

•

•

4 min read
Mipig Cafe in Harajuku is a mini pig cafe. We've been wanting to go for a long long time and finally did for Pancake's birthday.
Mipig Café
We visited the first ever pig café in Japan. Mipig Cafe currently has 4 branches around Japan, 2 of which are in Tokyo (Meguro and Harajuku), 1 in Saitama, and 1 in Osaka.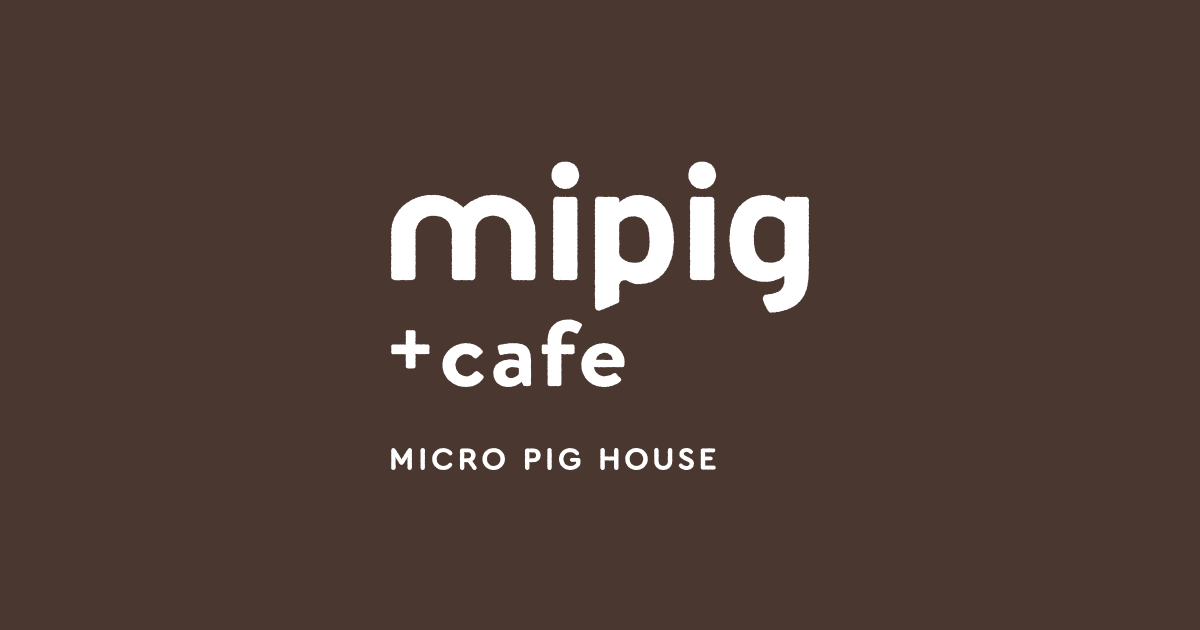 Aside from the café, the mipig brand(?) company also operates mipig farm for breeding micro pigs, mipig family mini pig adoption system, mipig pro for celebrity pigs and more.
Here's their Instagram account in case you want to follow for more piggy photos.
Meeting Them Lovelies @ mipig cafe Harajuku
Access: 5-mins from Harajuku Station / Meiji Jingu-mae Station
Cost: 1,100 yen per 30 minutes + 1 drink order per person
Tako & Pancake Damages: 5,060 yen
There was actually grass pens in front of the shop assumedly for the pigs to roam around in. But since it's autumn and pretty cold now, there were no piggies around. Before entering the café, we had to read and sign the rules of the café.
When we entered, we put on the disinfected slippers provided by the café and stowed our belongings in the lockers. Aside from phones and valuables, everything else goes into storage. Then, we were instructed to thoroughly wash and disinfect our hands before meeting the pigs.
Now, it's time to cuddle!
Once you are led by the staff to your table, they will take your drink order and pass you some blankets. Lay the blanket on your lap and the pigs will come for a cuddle. Our pig attendants were 3 lovely pink piglet sisters 🐽🐽🐽, only 6-months old!  
We noticed that the piglets were chewing pretty loudly and thought they had pacifiers in their mouths. This was not the case, as explained by the staff.
TIL: Apparently, pigs never feel full no matter how much they eat. To cope with this they constantly chew to trick their minds into thinking they are eating.
Haha, so this big boi kept slacking on the job. When the staff wasn't noticing he would go back to lie down on the sofa. In the end, they piled pillows on his couch to block his resting spot.
Nearing the end of our 30-mins time slot, the staff brought out snacks for the sister trio. They all got very excited. A nearby blackish gray piggy got attracted by the snacks and came over. And... at that time we found out why all the pigs have light injuries on them. One of the pink piglets got pretty aggressive at the poor baby. He's only 3-months old 😢.  
Splurging on the Piggy Doughnuts
When you get to your table, the staff will take your drink orders first. Pancake got the iced café latte, I got the iced tea. The pig doughnuts cost 600 yen a piece! It was Pancake's birthday, so I splurged on them.
The tea was meh, but the café latte was unexpectedly good. The doughnuts were exquisite, not too sweet and really moist. We thought the white one had white chocolate coating but it was actually sugar glaze. You can't pick which flavour or colour you want, it's entirely random.
Saying Goodbye, Piggy Shift Change?!
So, 30 minutes was way too short. We're definitely coming back again because it felt so good. Tako and Pancake's souls are healed. 😇
SHIFT CHANGE TIME!! Just as we were leaving!! Spotted piglets and striped piglets (looks like wild boar piglets, oh-em-gee) came out to replace the tired piglets.
These little guys are so smart! They're waiting to be let into the break room now that their shift is over.
Tako: Did you like it?
Pancake: Mmm.
以上 Until next time ٩( ᗒᗨᗕ )۶