A Christmas special introducing how Japan celebrates Christmas.
Christmas Food Tradition is... KFC?
A testament to how important advertisements are is KFC's successful result of establishing Kentucky Fried Chicken as Japan's Christmas food tradition.
KFC Japan Since 1970
KFC entered the Japanese market in 1970 with their first shop in Nagoya. In 1974, the store's manager released an advertisement marketing KFC for Christmas. At that time, Christmas was relatively new in Japan and turkey was not a common thing. The idea of "KFC にはクリスマス" or "KFC for Christmas" was easily cemented and the rest is history.
How crazy are the Japanese for Christmas KFC?
Pretty crazy. Pre-orders start from November until mid-December. Orders can be made online or in-stores. The stores will get really packed in the last 2 days as people rush to meet the deadline.
What's the situation as Christmas approaches?
This year, the order collection period is extended to 9 days, starting from 18th until the 26th of December. Last year, the KFC store in my neighbourhood was only open for pre-order pickups only. Chances are it'll be the same this year as well. The queue was really long as people lined up outside the store and along the sidewalk.
Recent changes
Other konbinis and fast food chains have seen the crazy demand for fried chicken and also want a piece of the action too. These include Family Mart and their FamiChiki, MosBurger and their MosChicken, 7-Eleven and their NanaChiki, and Lawson and their Golden Chicken.
This year it seems that some Toriniku-ya (chicken meat shops) have also started taking pre-orders for fried chicken buckets.
Celebrating with Couples and Friends
In countries with plenty of Christians, including Malaysia and Singapore, Christmas is a time spent with family. In my family's case, we have turkey for Christmas Eve dinner, and the next morning we go to church and open presents.
In Japan, Christmas is time spent with a significant other or friends. Christmas Eve is especially important to couples, being the second most romantic day alongside Valentine's. On Christmas night, friends gather together for a party.
One thing I noticed this year is that some places like karaoke and apparently love hotels are offering room bookings for Christmas Ladies Night. That actually sounds fun, a day for the ladies to gather and par-tay!
A Weekend This Year
Christmas Day in Singapore and Malaysia is a public holiday. This is the case for many predominantly-Christian countries. In Sabah (West Malaysia), Christmas Eve is also a public holiday.
In Japan, where Christians are quite few in numbers, Christmas is just a normal working day. Luckily for Japan this year, Christmas just so happens to be on Saturday so many people can celebrate the whole day!
Christmas Markets
Christmas Markets are an European thing. I had the chance to go to one when studying in England and so am super pleased to hear they're a thing in Japan too!
There are quite a few Christmas Markets in Tokyo. We've already made plans for Hibiya Park's Christmas Market this year! It lasts from 10th ~ 25th December. There is an entry fee which costs 1,000 yen.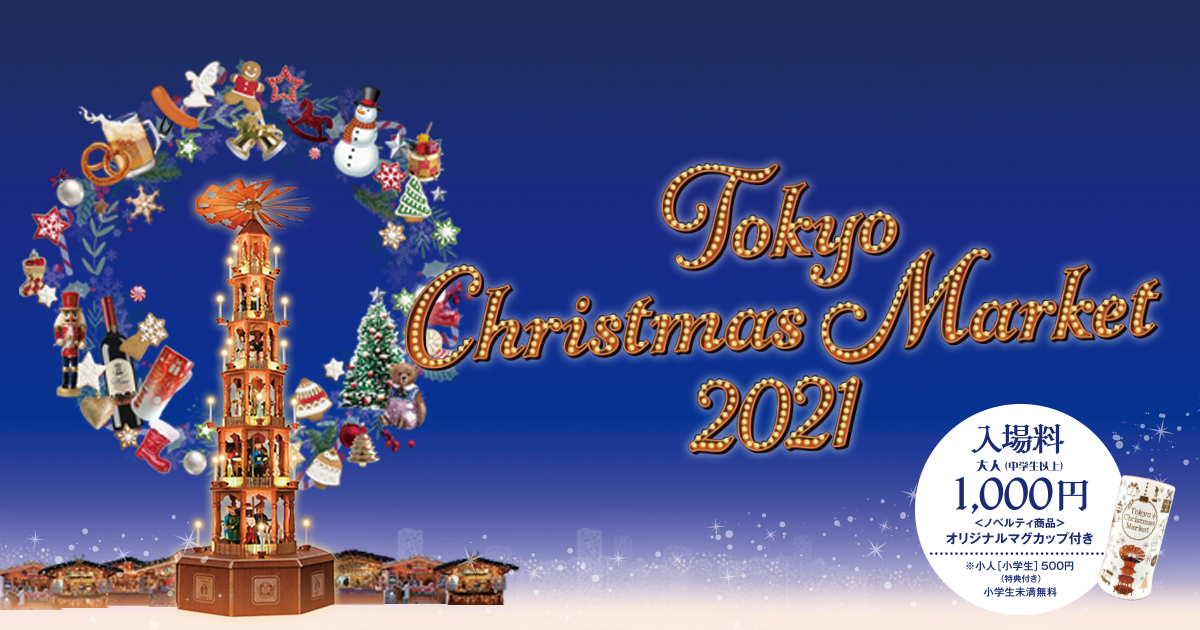 Other Christmas Markets to catch in Tokyo are:
There's usually more but unfortunately they were cancelled because of Covid. We'll post an update if we know any other Christmas markets in Japan!
Winter Illuminations and Christmas Trees
One of the things I miss most about Christmas is decorating the Christmas tree. Too bad for us apartments in Japan are quite small, having a tree would make the room cramped and there's the issue of where to store it for the rest of the year. Still, we can enjoy seeing different types of gigantic trees all around the city in Japan.
In Japan, December marks the season of Winter Illuminations. Christmas trees and Christmas Illuminations are also part of that scene. Here are some photos we took around Tokyo.
Until next time 🎄✨🎁🍗
Follow us on Instagram for more photos!
Share with us how you spend Christmas on Twitter and let us know what you think about Japan's unique Christmas celebrations!